Every girl has a special person in her life that maybe her husband, boyfriend or a hidden crush. I know it's hard to express your love, desires, and feelings but trust me it becomes much easier when you use the poetic lines or thoughts. Love always exists in any relationship but on Valentine's Day, it gets ignited. You are free to romance with your lover on this special day and no one can stop you from doing so. To make any existing relationship long-lasting, you must treat it in a special way. On Valentine's Day, there is romance, love, roses, chocolates and so many other things to express your feelings with your valentine. If you are hunting for Valentine's Day poems for your valentine then this place has Valentine's Day poems for him full of unconditional love and affection. Making your loving lady happy must be the dream of every man on this love day and here we have Valentine's Day poems for her can be read in front of the queen of your heart on a candlelight dinner.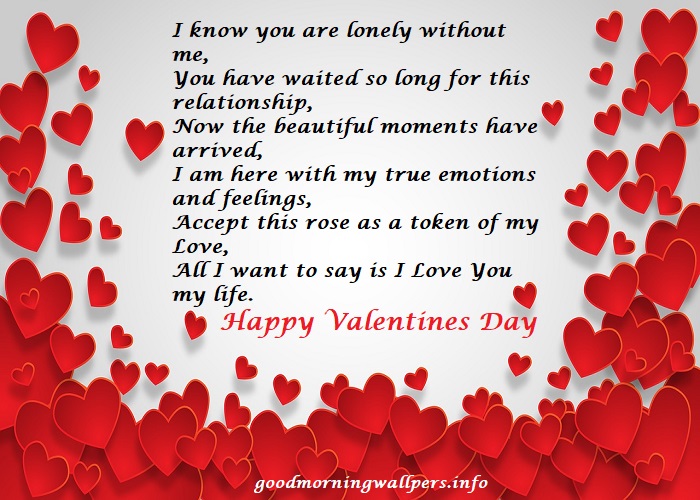 Valentine Day Love Poems for Boyfriend/Husband:
I have created some short love poems for Valentine's Day. Check out our beautiful collection of poems. Send these poems to the love of your life and show them their real value in your life.
(1)
I have lots of things to say
My desires and passions are overwhelmed
These roses are gathered with the sweet fragrance
I want to say that my life is nothing without you
You are very special to me as this rose is
Your smile has filled my heart with happiness
I hope you will end the emptiness of my soul
I want my life to be blooming like this flower
May you keep smiling as this tender rose
Receive this rose to value my unconditional love
"Wishing you a happy Valentine's day"
(2)
The nights full of darkness
Nobody around to care for me
Then you came in my life to hold me
Otherwise, I would have walked alone
You become my strength in a tough time
I feel secure when you are around me
I just need you to love me forever.
(3)
When we married years ago
You filled my heart with happiness
I had patiently waited for you
Just to find a sincere soul mate like you
My heart beats only for you
On this sunny morning
You are like a dream come true
Whenever I am upset or disturbed
You cheer me through your lovely smile
With you, days have passed swiftly
Now I promise you with full commitment
That I will be yours till my last breath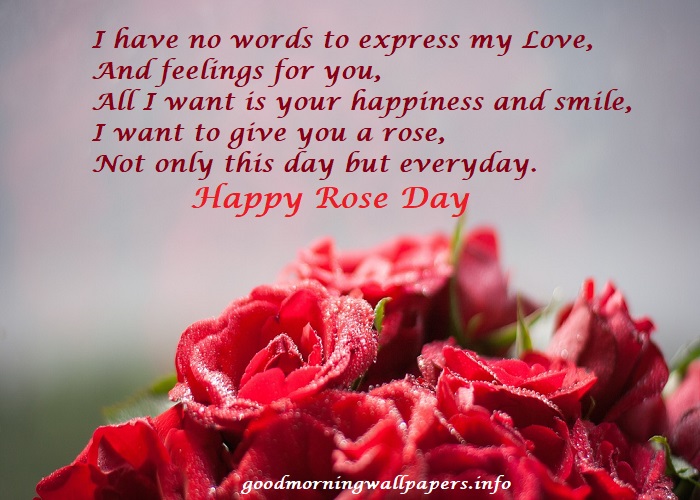 (4)
I know you are lonely without me.
You have waited so long for this relationship.
Now the beautiful moments have arrived.
I am here with my true emotions and feelings
Accept this red rose as a token of my love,
All I want to say is I love you my life.
Happy Valentine Day
(5)
Holding this red rose in my hand
I have lots of things to say
That may feel ordinary to you
My heart speaks through its emotions
The intensity of my love for you
That is very rare and pure as this red rose is
Every time I have thought about your sparkling Eyes
Which have captured my heart with their first sight
I hope you will understand and respect my feelings
I am sure you are only mine and will remain mine forever.
(6)
From deep inside my heart
I have a true passion of Love for you
This red rose will be very lucky
To be sent to the most beautiful lady in this world
I promise to be your protector
Till my last breath and forever
(7)
We have spent a great time together
I want to admire your beautiful smile
You are the only reason for my success
Who helped me with my fears and troubles
You are the queen of my dreams
May the sweetness of our companionship last forever
Wish you a happy Valentine day
(8)
I have no words to express my love
And feelings for you,
All I want is your happiness and smile,
I want to give you a rose,
Not only this day but every day.
Happy Rose Day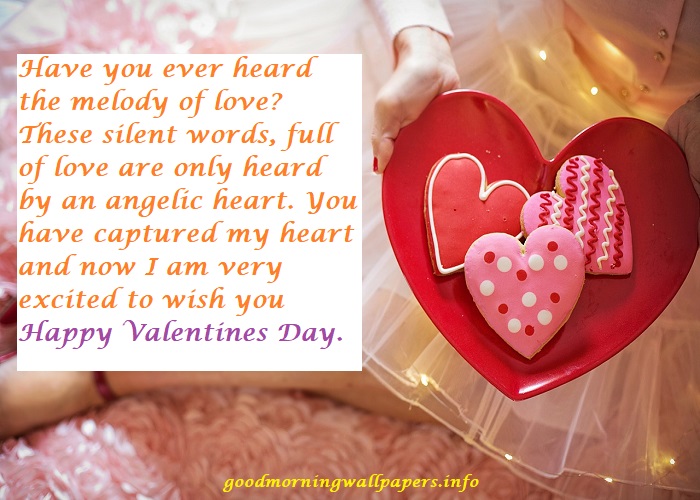 I hope you like these poems. Share these amazing poems with your loved ones and show them what they truly mean to you.  The lovely poems can be send to anyone you adore.